Hi All, 
I am still in search of a good mechanism for the TRR#2022! 

I was not able to get the 5-bar mechanism (with 2-3 servos) to work well enough to lift the robot chassis reliably. I do believe elastic bands would have helped considerably. However it would have required a significant adjustment to my design. 
My design thoughts have wandered. Now I am looking at a running mechanism that was used in a scholarly paper.  It will use two parallel linkages that are driven by a rotating motor. The motion is enough to move and lift the leg of the mechanism. I will be trying to use a single actuator per leg. I will be using 3D printed parts and recycled printer motors, this is part of my overall design philosophy of simplicity, reuse, and recycling of commonly available parts.
Here is what I have so far: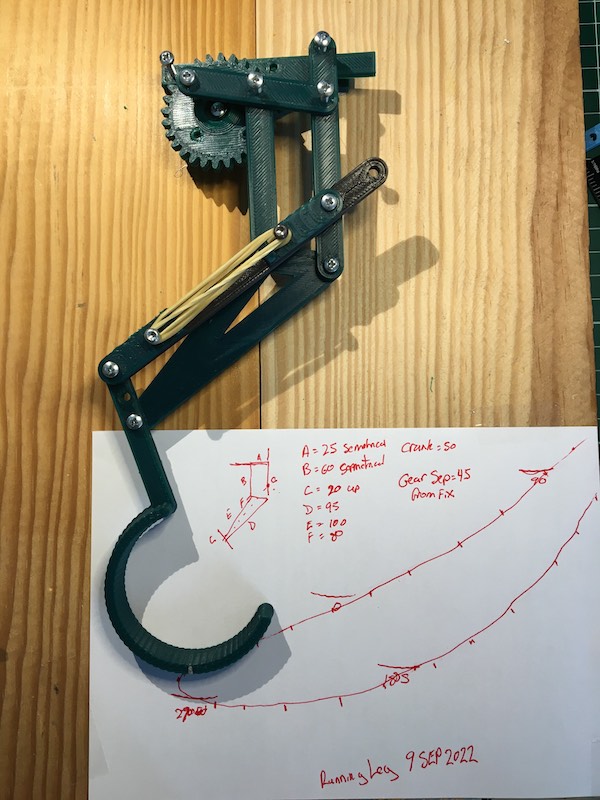 The picture does depict the initial foot 'path'. With some adjustment, the current prototype has a more typical leveled profile.
Here is a video of it in motion:
I am now working to convert this 2D prototype into something more 3D to handle the side loads.
Any thought or suggestions?  you guys are great for that!